Chiropractic Testimonials
We value our patients' experience at Active Body Chiro-Care. If you are currently a patient, please feel free to complete the following Client Experience Questionnaire.
The form is a PDF file. You will need AdobeReader® to view it.
If you do not already have AdobeReader® installed on your computer, Click Here to download.
Download the form, print it out and fill in the required information.
Bring the form to your next appointment.
"My success as a Personal Trainer and National Figure Competitor would not be possible without the help of my chiropractor, and dear friend, Jim Hogan.
As a life-long athlete and competitor, there is nothing more important to me than the ability to maintain a healthy and fit physique. This goal became most important to me after shattering my pelvis in 2006. After reconstructive hip surgery and 1 year of intense rehabilitation, I realized that it would be difficult to find doctors that could fully understand the extent of my injuries. I went searching for someone who know how to safely work around these issues to keep me in the type of shape that my career demanded. I am so thankful I found Doctor Hogan.
I have been working with James for 4 years now. I am stronger than I have ever been in my life. I am no longer in the process of rehabilitation; I am building my career as a National Figure Competitor. With the help of Dr. Hogan, I have been able to conquer the impossible. Five years ago, my surgeon told me that I may never walk again, but now I am competing against the most physically-fit women in the nation....and Doctor Hogan has been there to fix me and educate me throughout the entire process.
Thank you so much for everything, Dr. Hogan!"
Lauren Kern, CSCS
Certified Personal Trainer
Laurenkern.com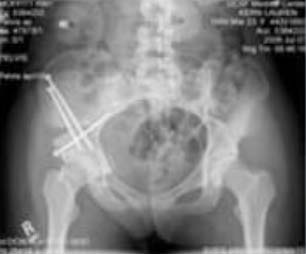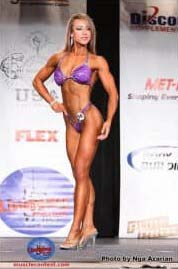 ---
"After a severe auto accident, I spent years with chronic neck and shoulder pain, which eventually radiated down my right arm. I couldn't believe what just a few chiropractic adjustments could do. I now have normal movement in my neck and shoulder and feel better than I have in years. I wish I had known to come to you earlier! Thank you!"
- John K.